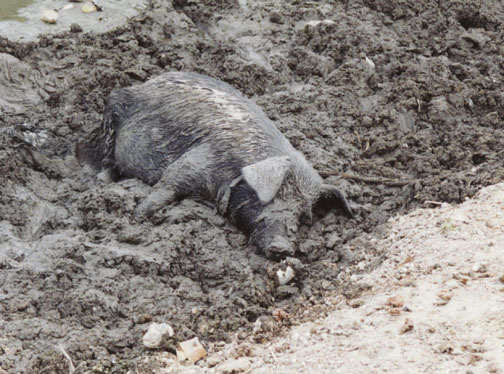 On the eve of the anniversary of the birth of the first to fall, best wishes to all beginning another loop through the oriental constellations and consternations of aging. Happy 36th in '07, Messrs. Howard, McBride, Stovin, Norman, Harding, and Isaac, from this fading scribe, one of the gang.
For a dozen beasts these sad tales be told,
Of time that flies in a blurred haze of fog.
A waning story three full cycles old
For the fleeting serpent and bygone dog.
There are cocks that shrivel, and tigers too.
The monkeys do slow, and the rats turn gray.
A fate none worse than the rabbits who stew,
Save the mare, to glue for wild tots at play.
Yea, Chronos frowns upon the porcine one,
With the sagging jowls and great fleshy hocks.
Freshly sprouted tufts where there once were none,
With the joints that creak and the hip that knocks.
But make no room yet on the morning plate.
Time still to wallow in the muck of Fate.